Make an Appointment with:
Dr. Mannherz
Dr. BrodyExt. 2
Ext. 3

Schedule a Surgery:

Ext. 5

IME Coordinator:

Ext. 6

Operator:

Ext. 0

Fax:

215-355-7222

Visit the Office:

283 Second Street Pike,
Suite 120
Southampton, PA 18966

Get Directions >>
Listed below is a map of Southampton, Pennsylvania. The green arrow indicates the location of our office, off of 2nd Street Pike.
Other Office Locations
Hatboro Office
345 North York Road
Hatboro, PA 19040
Surgery Locations
Huntingdon Valley Surgery
Center
1800 Byberry Road, Building 10
Huntingdon Valley, PA 19006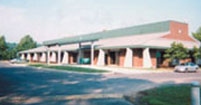 On Staff At the
following Hospitals:
Holy Redeemer Hospital